This is main content
The Salon Business
The Secrets of Social Media Photography

By Chrissy Danielle, Senior Creative Ambassador
Find Your Lighting
Natural, indirect lighting is always the best option to show off hair color. Going outside to take photos is my go-to when the weather allows, but I live in Ohio and the struggle is real when it comes to Instagram photography in the winter months! Sometimes the outside elements don't allow us to leave the salon, and after 4 pm, it gets dark and you can lose the natural lighting.
When this happens, I get extra creative when it comes to taking indoor pictures. Start with finding the area in your salon with the best lighting possible. Look for a space that has plenty of natural light, like right near a window or a door. This is helpful for days when it's too cold to take pictures outside.
I also suggest turning off all of the lights in your salon if possible. This will help eliminate any false warm tones that artificial light can cast onto hair color. My preferred spot in my own salon is just inside the main entrance, with the overhead salon lights off and the salon door open to let in more natural light as I take pictures. Try to block off an extra 15 minutes for photos so you can take your time setting everything up. I always do this and it has made the process much less stressful.
Angles Are Key
All you need is that one perfect hair shot to help represent your work. But getting the perfect photo is not always easy, so don't get discouraged. Take as many photos as you can in one session. You can always delete the pictures you don't like, but you might regret not getting every single angle possible.
That being said, it can be so tempting to just point and shoot a quick straight-on shot when you're under a time crunch. But try to find the time to test different angles! Taking your hair pictures at different heights, angles, and distances will add variety to your social media content. Lately I've been loving shooting my hair photos from below because it captures more depth and dimension. Changing up the angle of how you shoot can take a photo from average to AMAZING in seconds.
Communicate with your client and encourage them to play with their poses. Being vocal about how they should stand, where their eyes should look, and what to do on camera will make them more comfortable throughout the process. Chatting with them will put them at ease, which will help you get the most natural expression and body language. Have fun with them, change it up, get different shots, add accessories, throw in a knot, or take a quick video. I always try to get as much content as I can with each head of hair. You're bound to find at least one shot you like that way.
Stage The Hair
Don't forget to stage the hair, just like how you would stage a regular picture with props to make the shot even better! Go in with a game plan, but also give yourself the freedom to be creative. Think about every detail you want to capture: the dimension, the depth, the angle, etc.
Pay attention to the placement and finish of the hair before you shoot. The little details really make a difference. Keep a bottle of hairspray and a comb with you for quick touch-ups if needed. When it comes to taking a picture of curly hair, I piece out the curls individually in my photos. This will bring out the depth of the hair color. My approach changes if the hair is straight. If the client wears their hair straight, I smooth the hair as much as possible to give the color a more blended look on camera.
It might also be helpful to have your hair model tilt their head all the way back when they are posing. This will make their hair appear longer and show off more of the hair color you worked so hard to create. And if possible, encourage your clients to wear black or neutral tone tops if you know you'll be taking photos at their appointment. My clients now come in excited, telling me they planned their outfit just for my grid! Doing this eliminates distractions, and puts the focus solely on the finished hair color (which is why you're taking this pic in the first place!).
IPhone Photography 101
Make the most out of the camera we all carry in our pocket 24/7. Cell phone photography is great option for busy colorists because you can easily reach for your phone and snap a quick picture right before your client leaves. My personal preference is to use an iPhone since that's what I'm most comfortable with. I have said it before and I'll say it again… my iPhone 7+ is my holy grail for Instagram photos!
My personal iPhone 8+ also captures a great photo, but I find that the photos tend to be warmer and darker. The 7+ model is the only thing I use for photography. I always go back to it because I find that it captures the truest to tone representation of the hair, and it also creates more vibrant photos in my opinion. Take a look at the side by side example I took and see the difference for yourself.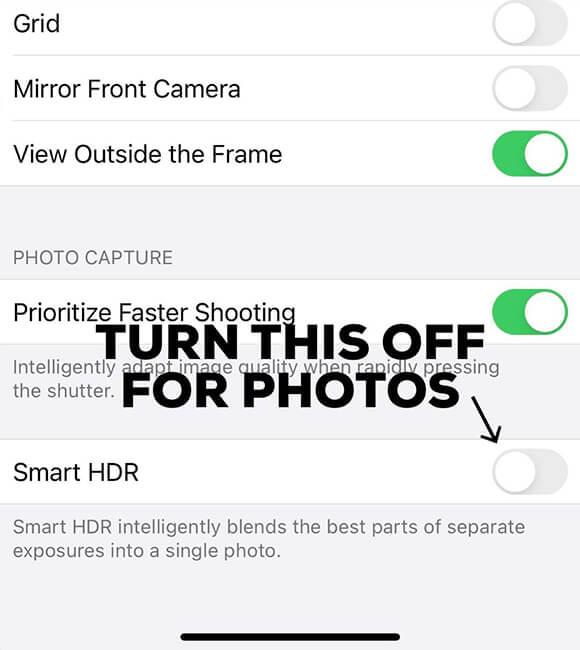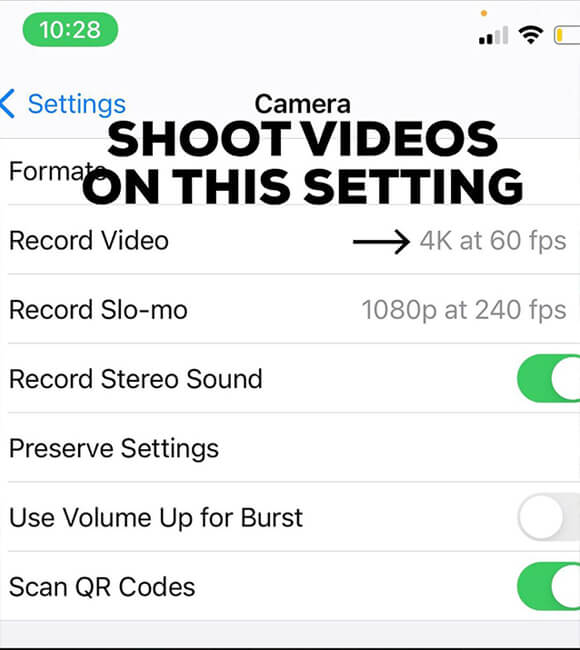 IPhone Photography Pro Tips
Tap the screen in different areas to brighten the exposure or take the brightness down depending on the look you're trying to achieve.
Be sure to turn off the HDR on the phone you're using to take pictures, especially if it's an 8 or newer. I've found that sometimes HDR can make the photos too intense and overcompensate the dimension and color of the hair.
For the highest resolution, I recommend recording all your hair videos at 4K. You can adjust this in your iPhone settings.
My personal preference is to use a phone grip to help me get all the angles I want! It's super convenient because it attaches right to your phone case, and helps keep your hands steady when taking pictures and videos.
MOST IMPORTANTLY, have some fun with it. Get your clients excited to see their hair posted on your social media after their appointment. It could end up being their favorite part of the process. It is definitely mine!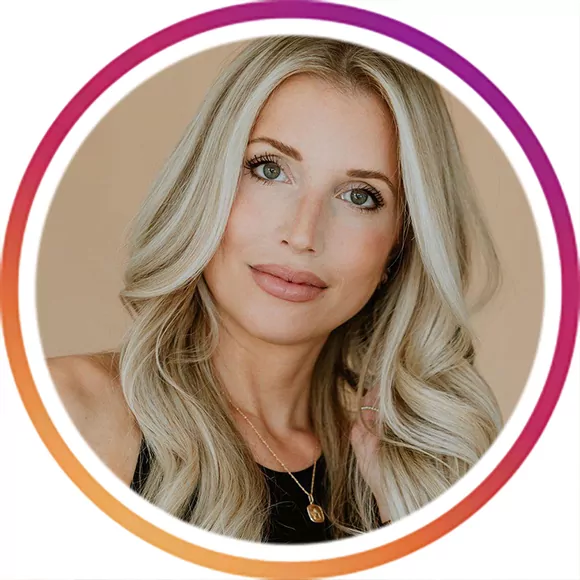 Follow Chrissy (@hairbychrissydanielle) and Product Club (@productclub) for more expert tips on social media, salon ownership, and hair color education!
favorite
favorite
{{product.properties.productTag}}
{{vm.initTeamSlider()}}